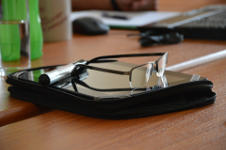 Expat Expert Course
Expat Expert Course
A short course designed to bring you up to speed on the Vanuatu scene... especially providing background to assist with making the decision to invest in this vibrant Pacific country and its happy people.
7 Health Care in Vanuatu
Whether you plan to visit the beautiful island of Vanuatu or want to move there, one important amenity of any destination is the quality of health care provided to residents and tourists. For tourists, it is always a good idea to prepare for any trip by obtaining the required vaccinations from a public health department or physician before departure. Though vaccinations are not required for visiting the islands, specifically Port Vila, they are vital to staying healthy in many environments, especially the rainforest locations around Vanuatu. Antimalaria vaccinations are essential if you plan on visiting many of the larger islands or exploring the rainforests.
Travellers who visit Vanuatu should also have international medical insurance. International insurance will cover selected medical costs if there is any emergency while on vacation – one important item to look for in an insurance policy is medical evacuation, which will transport patients to nearby major cities in Australia and New Zealand, such as Brisbane or Sydney. In the event of a serious accident or trauma, patients may be flown out to such locations in order to receive necessary treatment from medical centres equipped to handle serious conditions and traumas. Another important factor in purchasing medical insurance – especially if you are visiting – is to find an insurance plan that pays for your expenses to travel home, in the event you need to leave Vanuatu unexpectedly or sooner than planned.
While no one would like to think of being in a serious accident on vacation or suffering from a severe ailment or condition, preparation for such an event is always recommended.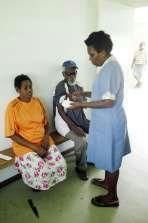 Medical evacuations are very costly, so an insurance plan will help lower potential costs. Residents may purchase private health insurance from local offices around Vanuatu to cover the costs of medical accommodations, ambulance, air transportation and treatments. The annual premium cost of private insurance depends on the age of the individual.
Since Vanuatu is not largely populated, it is to be expected that the level of health care does not rival that of a major city such as Sydney, but there are many facilities to take advantage of in the event of an illness. According to the World Health Organization, there are 27 health centres spread around the islands of Vanuatu – which means four locations in each province.
These health centres provide the following to residents and tourists of the islands:
Outpatient and inpatient services – which include drug prescriptions and child deliveries.
Immunization, preventative health services and healthy lifestyle promotion.
Remote locations are staffed by a nurse practitioner, who also acts as a manager of the centre and a midwife for those who need delivery services.
Five public hospitals also have services and amenities for those in need, as well as private hospitals in larger communities, such as Port Vila. In Port Vila, the Vila Bay Health Centre leads the community in care and reputation, especially for expatriates living on the island. Expert medical professionals run the Centre and the hospital follows international medical guidelines and standards. Hygiene, professional and medical work ethics and patient safety are all of the utmost concern at the Vila Bay Health Centre. Medical issues of any proportion are taken care of at the centre, including:
Asthma
Traveller's diarrhea
Respiratory infections
Nevertheless, even large-scale medical conditions may be handled at the centre, including:
Wound care
Malaria
Emergency services
Minor surgeries
The medical centre also offers resources to families and children. Vaccinations are flown in under proper care and supervision from surrounding countries, such as New Zealand and Australia. Laboratories at the centre provide tourists and residents with standard tests and can test for viruses like Malaria or the Dengue fever. In case advanced testing is needed, urine, blood or tissue samples are sent to Australia.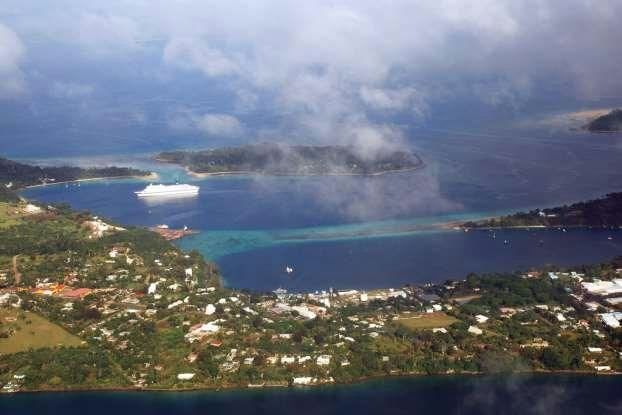 Private hospitals, such as in Port Vila, offer peace of mind to those in Vanuatu. This hospital in particular is experienced and knowledgeable in dealing with many major traumas and emergencies, such as cardiac arrest or organ failure. Motor vehicle accidents, pre-natal emergencies and infections are also taken care of with experience.
If you need medical attention while visiting Vanuatu, care may be paid for with credit cards and cash, in addition to insurance cards. Visitors from Australia may be reimbursed for certain medical expenses.
The beauty and surroundings of Vanuatu make it a perfect location to offer medical tourism services and amenities. Port Vila is the most populated city on the islands and has access to a variety of amenities, such as a main domestic and international airport – Bauerfield Airport – that serves as a main destination for tourists coming to experience the islands.
Medical tourism offers a variety of benefits to all involved we see many possibilities for this in the future for Vanuatu.
Tourists may visit the gorgeous islands of Vanuatu to have cosmetic or medical procedures completed for a fraction of the cost found in their respective country, and then rest and recuperate for the remainder of a vacation. Countries who offer medical tourism experience a growth in resources and revenue due to the increase in travelers to a certain area to pay for treatments, hotel or spa accommodations, souvenirs and food.

Over 50 countries in the world consider medical tourism to be a major part of the tourism and economy resources, and Vanuatu features many well-experienced and knowledgeable doctors and nurses from all around the globe. As medical costs rise around the world, medical tourism is a viable and affordable option for those who want to travel to Vanuatu. Tourists who wish to have a procedure done at a quality facility in Port Vila do not have to sit on a waiting list or pay an extravagant amount of money for desired cosmetic procedures.
One of the main benefits to bringing medical tourism to Vanuatu is that tourists may get the requested medical or cosmetic care, and then recuperate within the care and hospitality of the people and surroundings of Vanuatu.  Gorgeous beaches, delicious food and climate are all great reasons why medical tourism would thrive in Vanuatu.
Hope you are enjoying learning about Vanuatu
If you would like to call me I am contactable on +61 417 007 792

Project Manager, Pacific Haven Resort Vanuatu
Please also view one of our related websites: www.allaboutvanuatu.com