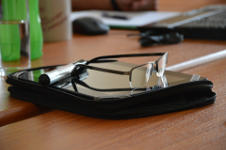 Overview of Investing in Vanuatu in 11 short steps
Expat Expert Course
A short course designed to bring you up to speed on the Vanuatu scene… especially providing background to assist with making the decision to invest in this vibrant Pacific country and its happy people.
2 Living in Vanuatu
Vanuatu is located in the South Pacific and is a Y-shaped archipelago consisting of more than 80 distinct, beautiful islands that cover over 12,000 square kilometers.
Voted "The Happiest Place on Earth" first in 2006,and twice more in the last decade, the islands are enchanting with beautiful white sandy beaches, magnificent sunny weather, stunning active volcanoes, as well as a variety of indigenous cultures that are always looking to share their traditions with visitors.  Not only is it one of the most culturally diverse places on earth, but it is quickly becoming a primary location to move to from all around the world.  In the last few years, the expat community has grown rapidly as more people, anywhere from mid-twenties to retirement age, come to discover the beauty and magnificence that is Vanuatu.  Most people opt to live on the islands of Efate and Espiritu Santo. For those who decide to live in Vanuatu, the world is at their fingertips.
Dining and Entertainment
Vanuatu is filled with a number of restaurants, all offering some of the best in local cuisine as well as international fare, such as Asian, Indian, and Australian inspired meals. As well, the country's historical ties with France are evident in the number of French restaurants and cafes around the islands. Vanuatu takes food extremely seriously – aside from fresh fruits and vegetables, fresh seafood, and local beef; there is foie gras, escargot, and extremely appetizing desserts.
Port Vila on Efate is known for its nightlife, having some of the best clubs and bars found anywhere in Vanuatu. It is possible for locals and visitors to mix and mingle at a local pub or discotheque such as Port Vila's Voodoo Bar nightclub.  Below is a happy group and now with over 40 restaurants in and around the capital its delightful culinary experience for tourists.
Land diving ? Yes, only in Vanuatu!
Vanuatu is also extremely rich in various cultural festivities that cannot be found anywhere else.
This includes the death defying Pentecost Land Dive and the Tanna Toka Dance, which is known to go on for many days. There is also the mystical Rom Dance of Ambrym island of magic and fire, and the Water Music Custom Festival performed by the women who live on Gaua Island. Those who live in Vanuatu are able to take part in these amazing experiences and witness some of the most amazing rituals and cultural festivities.
Sports
Sports are highly popular throughout Vanuatu. The locals love basketball and soccer and they are the most frequently played sports. Vanuatu has two soccer clubs – Nadi F.C. and Tafea F.C. Most soccer matches are held at Korman Stadium and both teams participate in the Vanuatu Premia Division Competition.  Korman Stadium has recentl;y been upgraded and expanded to host the 2017 Pacific Mini Games.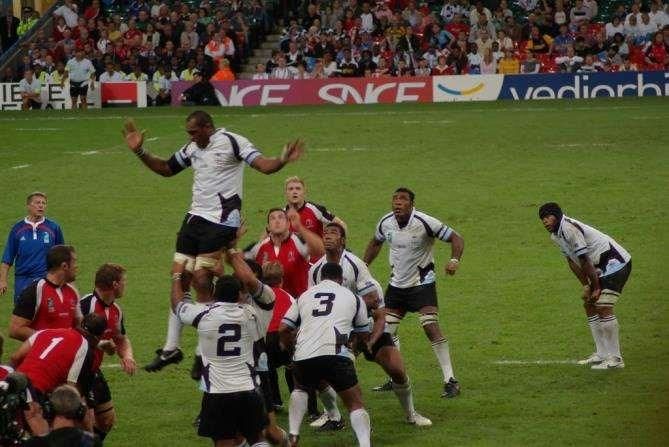 Vanuatu has a national rugby team and a national cricket team that locals and visitors alike love to see play at every chance possible. Vanuatu plays Australian Rules rugby and has their own rugby union. To bring a bit of imported culture in, the Brisbane Broncos from Australia routinely come to play rugby. The cricket season in Vanuatu is played from April until October. Since 1995, when Vanuatu was admitted into the International Cricket Council as an affiliate member, the popularity of the game has grown, allowing the country to host a number of events and make into the ICC World Cricket League competition.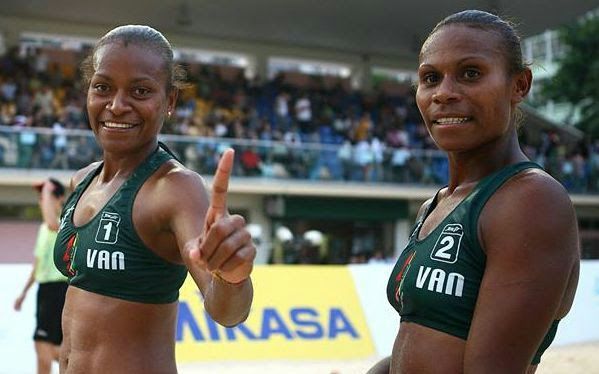 (above) The Vanuatu Beach Volleyball duo of Miller Pata and Linline Matauatu are world famous in this sport .The pair are ranked 19th in the world but have beaten many larger countries like the Chinese champions.
 Education in Vanuatu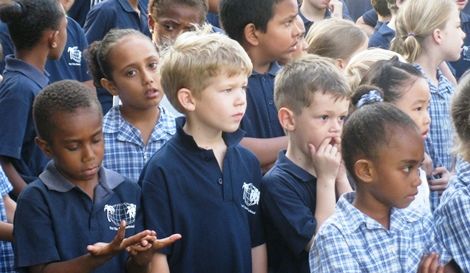 In Port Vila, where many expats choose to live in Vanuatu, there are no free public schools. A majority of the local Ni Vanuatu children do not continue their education much beyond primary school. There is the Port Vila International School which provides local expat families with a great education until grade ten. The education is based on the curriculum from Australian schools. Children can receive senior school education through distance learning, but many families choose to send their children to boarding schools in Australia and New Zealand to finish off their education. After done with secondary school, there is the University of the South Pacific in Port Vila, which is co-owned by twelve countries in the Pacific, as well as the Australia-Pacific Technical College School of Tourism and Hospitality and Health and Community Services.
Country Clubs and Resorts for the Adults
While the kids are at school, the adults can enjoy some rest and relaxation at the many country clubs and resorts available in Vanuatu. One of the best adult-only resorts is the Breakas Beach Resort in Port Vila. Located along a two kilometer private beach, it is the perfect location for some rest and relaxation, including dining options, a cooking tour, day spa, and anything else.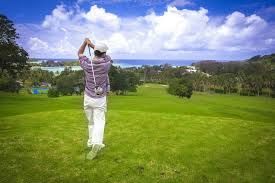 Vanuatu also has a number of golf and country club locations. There are a number of courses around Port Vila and Luganville. The Port Vila Country Club is the most professional course in the entire island nation and host to the PGA Vanuatu Open. These golf courses are uniquely designed as to not disturb the beautiful local flora. Individuals can take their time swinging amidst beautiful palm trees. It is the most idyllic tropical setting one could expect for playing a round of golf in a Pacific Island paradise.
Enjoying the Crystal Clear Blue Water of the South Pacific
As an island nation, the primary thing Vanuatu is known for is its beautiful water that is crystal clear and always inviting. Scuba divers, for example, come in from all around the world to enjoy the amazing visibility underneath the South Pacific water and take part in some world-class dive sites, including wreck diving off of Santo Island to see the SS President Coolidge and swim along old corridors and stairwells.
This 22,000 ton luxury liner that was converted into a troop ship is the largest wreck dive in the world and not far from the beach.
Aside from scuba diving, individuals can go on fishing charters for a few hours a day and sightseeing trips. Many want to test their fishing skills against the fish of the South Pacific, including Marlin, Mahi Mahi, Albacore, and Wahoo. The water surrounding Vanuatu is also known as a great place to enjoy various water sports, including surfing around the harbor, water ball walking, jet rides, tube rides, ocean kayaking, catamaran, and numerous other options.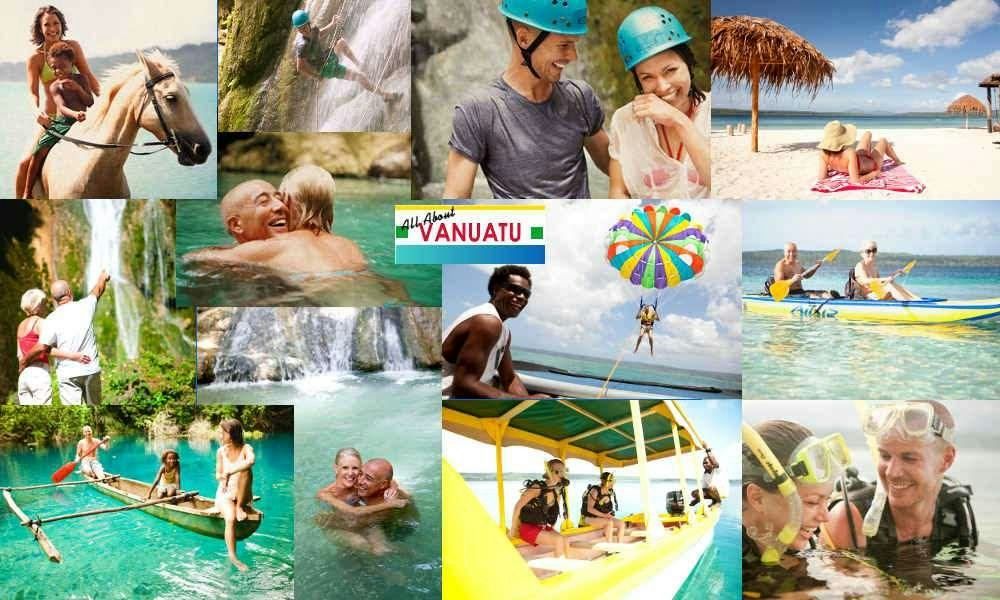 Hope you are enjoying the guides on Vanuatu
If you would like to call me I am contactable on +61 417 007 792

Project Manager, Pacific Haven Resort Vanuatu
Please also view one of our related websites: www.allaboutvanuatu.com