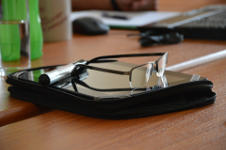 Vanuatu Investment: Facts About Negative Gearing Options
Investing in a property investment in Vanuatu is becoming a top choice for people who want to take advantage of the island's booming economy. Officially named the Republic of Vanuatu, it's a small country near Australia, in the middle of the South Pacific Ocean.
Why do people invest in real estate?
Since their government opened the island to foreign relations by joining global institutions like the World Bank, the Commonwealth of Nations, the International Monetary Fund, investors abroad have had the opportunity to take advantage of their economic growth. In fact, the government of this island-nation highly encourages foreign direct investment through their policies and regulations. This makes any Vanuatu investment alluring for business-minded people.
Real estate is one aspect where many foreign investors find a good opportunity to make money. There has been a boom in this industry over the last decades, marked by a rapid economic growth rate. A lot of people opt to invest in properties for leasing. This is made even more profitable by country's high tourist rates. In fact, 28% of arrivals in the country are all for tourism purposes.
What are the financing options available to me?
Financing is always a concern when it comes to investing. Rarely does it happen that the investor has enough cash to pay upfront for the entire property in one go. Loans, mortgages and other forms of borrowing are used to pay for the investment over periods of time, in hopes that it will generate positive income in the future. However, this doesn't always happen.
What happens when I can't p­ay my monthly property loans in this tiny nation?
Like any other investment, there are risks when it comes to Vanuatu real estate. Not all people can turn a profit on their properties. This usually happens when the person borrows more money than their base monthly income, expecting a quick return of profits on the property.
Many people expect their property income on their investments to cover their monthly mortgages, giving them a passive income stream. However, this type of investment doesn't always mature right away, leaving the investor with monthly mortgage payments and no way to pay them. Negative gearing happens when the person' monthly mortgage payment amounts are more than what the property makes.
How does it work?
In this scheme, the investor borrows a small amount of money from lenders. The money is used to cover all the mortgage expenses. Essentially, it's borrowing money to pay a loan. However, the unique thing about the process is that the borrower can deduct the mortgage's due interest and income shortfall from their recent income taxes.
This method of tax deduction to reduce mortgage payments and decrease deficits is a popular choice for many business owners who plan to sell their rental properties in the long run. It can be a very profitable option for properties located in an area where land value is projected to increase. Investors from Australia, New Zealand and Canada can avail of this opportunity.
Need more information about negative gearing options in Australia and other investment schemes in this island? Visit Vanuatu Invest today!