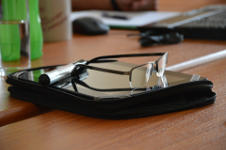 Expat Expert Course
Expat Expert Course
A short course designed to bring you up to speed on the Vanuatu scene... especially providing background to assist with making the decision to invest in this vibrant Pacific country and its happy people.
9 Relocating to Vanuatu
As with relocating anywhere, it is important to consider not only your own position and finance, but also the situation and customs of the place to which you will be moving. Vanuatu is a beautiful group of islands in the South Pacific Ocean. It is known not only for its great location and climate, but also as a great place owning and operating a business. However, there are some important local rules and regulations to be aware of before you pick up and relocate to Vanuatu.
Residency and Citizenship in Vanuatu
People seek to establish permanent residency in Vanuatu because of two major reasons: Vanuatu is a tax haven and it also offers the most excellent and carefree tropical lifestyle. Aside from easy access to New Zealand and Australia, Vanuatu also offers one of the best and most reliable international banking communities and fairly priced modern housing.
There are various factors that may be common among every applicant who wants to establish their residency in Vanuatu. Different steps are needed for those who want to establish a business. However, residency permits are granted to employees, retirees, and investors. Investors who want to apply for residency permit in Vanuatu are required to apply to the Vanuatu Foreign Investment Board for approval. Retirees who are over fifty five years old can also qualify for a residency permit when they present proof of their retirement from their country of origin. Individuals who are in Vanuatu for employment purposes can also qualify for a one year residency permit. This type of residency permit can only be eligible for certain professions but it can be renewed annually.
And while Vanuatu offers huge benefits for investors who want to invest and apply for residency permit, ordinary persons who simply want to live in Vanuatu without seeking for employment or engaging in business investments may also qualify for a residency permit provided they prove that they can financially support themselves within the residency period. They also have to invest funds in Vanuatu because the level of investment is used as criteria for determining the duration of the residency permit.
A residency permit is required for anyone who will be staying for more than four months in any one year. The rules are quite simple and if you can show a Vanuatu net worth of at least $104,000 or $2,600 monthly income, you can qualify for a residency permit. The larger your investment, the longer your duration of residency permit will be and investments may come either in cash or assets.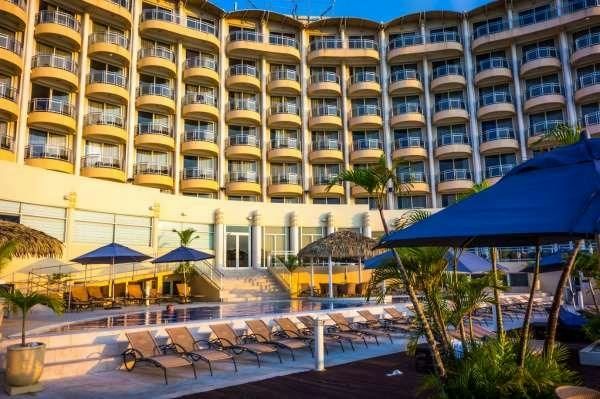 Expatriate Services in Vanuatu
We identified that a service was required to assist interested investors and relocators and over 8 years we have formed associations with professionals such as accountants, migration agents, law firms, to provide a suite of complimentary services to be at your call.
As a permanent residency can be provided via investment in business or property we established a web portal called Visa for Vanuatu to showcase these opportunities all on one site.
Vanuatu is considered one of the prime relocation destinations by experts. Not only do the islands offer a great climate and very relaxed lifestyle, but also there is a complete lack of personal taxes and income taxes. This has made it a very popular destination for those who are looking to move away from the hustle and financial burdens of other countries. The only tax that is collected in Vanuatu is known as the Value Added Tax (VAT), which is a 12.5% tax on goods and services.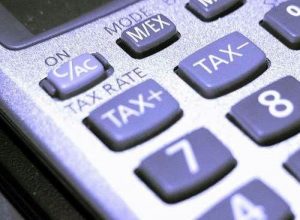 With such a relatively small tax that is taken as part of a purchase, it makes dealing with finances in Vanuatu a very simple task. There is no longer any need to worry about whether you have saved enough money to cover your taxes at the end of the year. Nor is there any concern about having to pay taxes for unexpected reasons.
This is one reason why it may be quite worthwhile to go through the process of becoming a citizen in Vanuatu. Once you have the right to buy property, the taxes are very straightforward. There is no concern for added financial items such as property taxes.
This makes relocation to Vanuatu relatively affordable for people who have the means
and know what they are looking for.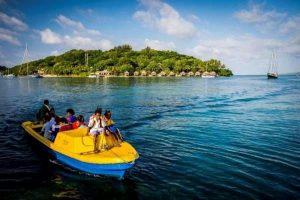 Along with its easy to understand tax system, Vanuatu also provides a number of other benefits and useful tools by experts. The islands have a very accessible system of banks, internet and mobile networks. It is very easy to move to Vanuatu, and yet still maintain a good and active connection with other places in the world. This is why Vanuatu is sometimes considered a good place from which to do business. Even so, with the availability of these useful business tools you can be reassured that life on Vanuatu will not become just as hectic as the place from which you moved!
Life on Vanuatu is far from hectic. As anyone who has visited the islands before—in the South Pacific or elsewhere—knows, "hectic" is one of the last words you would use to describe island life. People in the islands, with Vanuatu being no exception, often prefer to relax and take life as it comes.
Still, Vanuatu is known for the accessibility of its banks and other services that relocators will find to be very helpful. Many offshore service providers are available to help new residents of Vanuatu to get set up and become comfortable with their new surroundings. This is very important to those who wish to run an international business or even an online business. The Republic of Vanuatu makes it very easy for anyone seeking to accomplish these goals, as well as those just seeking to find a new home. Either way, the people of Vanuatu will welcome you.
Facts about the Republic of Vanuatu
Location: Oceania, group of islands in the South Pacific Ocean, about three-quarters of the way from Hawaii to Australia.
Climate: Tropical, moderated by southeast trade winds from May to October, moderate rainfall from November to April; may be affected by cyclones from December to April .
Language: Local languages (more than 100) 72.6%, pidgin (known as Bislama or Bichelama) 23.1%, English 1.9%, French 1.4%, other 0.3%, unspecified 0.7% (1999 Census)
Note: Information according to the CIA World Factbook.
Hope you are enjoying learning about Vanuatu for retirees and relocators.  Many investors look for a higher return than bank interest rates.  That's fine, we have many businesses that seek private funding or what is called seed investment so amazing investment opportunities are here today for your consideration.   With our future population and tourism numbers about to boom with the new 2017/18 $75 million upgrading of our international airport underway to Class E for wide body jets like the Dreamliner, our Vanuatu business growth is set to boom.
If you would like to call me I am contactable on +61 417 007 792

Project Manager, Pacific Haven Resort Vanuatu
Please also view one of our related websites: www.visaforvanuatu.com