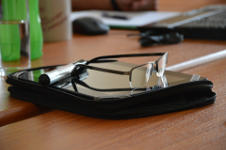 Expat Expert Course
Expat Expert Course
A short course designed to bring you up to speed on the Vanuatu scene... especially providing background to assist with making the decision to invest in this vibrant Pacific country and its happy people.
6 Technology in Vanuatu
While many often desire to be free of technology on a vacation, tourists and residents alike appreciate the varied technology found throughout Vanuatu. Though most of the islands are covered with beautiful rainforests or remain uninhabited, there are the plenty of technological services and opportunities for those who need it. Whether you want to share emails or photos of your island adventures to friends and family back home, or you want to spend an undetermined amount of time in the major city of Port Vila to live and do business, internet and phone access are required for such needs.
For tourists staying at any number of the hotels and resorts, it is important that you pack the necessary adapters with you – otherwise, you will not be able to plug in your laptop or cell phone charger to the electrical outlets. In Vanuatu, the electrical current is 220V to 240V, 50Hz AC and requires the use of Australian-style plugs in order to connect to electricity. For tourists , coming to Vanuatu from other parts of the world, especially the United States, it is important not to use appliances that run on a 100 to 125 volt range in these types of outlets, or else the appliances will become severely damaged and might even create a fire danger. Protect your appliances and property by purchasing the proper plugs or appliance converters prior to visiting Vanuatu.
World Class LTE internet has also now arrived In Vanuatu. LTE is the fastest wireless internet service, faster than 3G and 4G. So Vanuatu is now milliseconds away from the rest of the world. An immense benefit for business.
Cell phone usage has dramatically risen in the past few years, but Vanuatu is still new to the surge in use and popularity.  In 2008, Vanuatu experienced the addition of a second telecommunication company to the islands, creating competition for the first time in the country for this type of technology.  Telecom Vanuatu Limited and Digicel offer mobile, landline and High Speed Fibre and Wireless Internet services to the residents and businesses found through the islands of Vanuatu.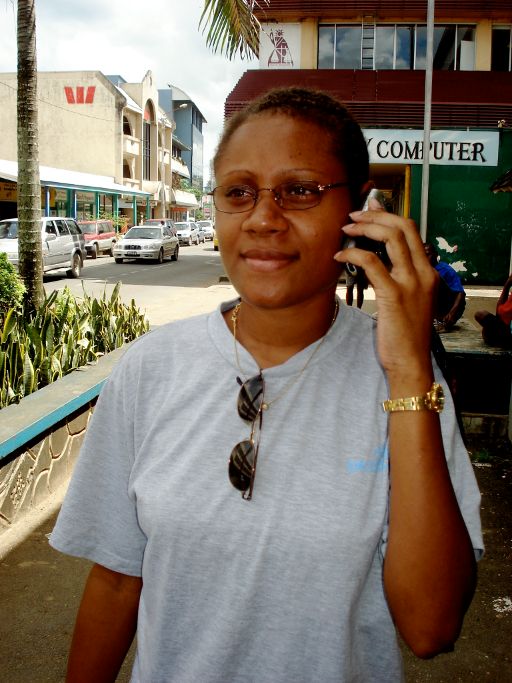 Mobile services include:
International calling rates
Prepaid and postpaid plans
Roaming service
Landline services include:
International calling rates
Telecard – Allows you to use TVL public phones throughout Vanuatu using the Telecard, making it easy and convenient for you to make calls whenever you need to.
Internet services include:
ADSL – Asymmetric Digital Subscriber Line, which is high-speed Internet accessed through telephone lines in urban areas. This service prevents the need for waiting to be connected to the Internet, and allows you to use the Internet and phone at the same time, which is ideal for businesses or family homes.  However, in Vanuatu, WIMAX and FIBRE are more popular because of the higher speeds and low setup costs.
WIMAX – Worldwide Interoperability for Microwave Access, which is a wireless connection that provides high-speed Internet access. This type of access needs the use of a tower to transmit signals from the tower to your wireless modem.  Very popular, fast, and inexpensive, most of metropolitan Port Vila has coverage via at least two of the 3 different providers.  In fact all you need is a smartphone and you most likely have WIMAX access in Port Vila.
FIBRE – glass fibre technology is very fast and stable.  It is available in many places in Vanuatu.
SATELLITE – Resorts or homes in areas out of town who are not serviced by any of the above, have the option of fast 2-way satellite internet.  While the setup cost is higher, the speed and cost are comparable to other access methods.  Many ni-Vanuatu villages or small expat communities get together to cover the setup cost and then share the access.
A competing telecommunication company, Digicel Vanuatu, also provides mobile cell phone service to the residents of Vanuatu Services from the company include:
Prepaid and post paid plans and services
Top of the line cell phones, including Blackberry, Samsung and Motorola
Roaming and International rates
To help those in remote areas, Digicel Vanuatu offers customers the option of a "Kredit Mi–Kredit U" service, which allows customers to purchase and transfer credit to the mobile phone with a simple text message. This meets the need, especially for those without transportation or access to stores in order to refill phone credit, as it it gives the ability to enjoy the use and convenience of technology even to those living in sparsely populated areas.
These two companies, TVL and Digicel,  offer residents and visitors many options when it comes to connecting Vanuatu with the rest of the world, whether it is for business or staying in touch with loved ones.  The competition between the two has certainly improved all-around customer service for the island's residents.
While cell phone coverage is relatively new and available throughout most of Vanuatu, Internet use and availability has grown over the years.  Internet cafes may be found throughout Port Vila, especially down the main Lini Highway, and many of the hotels around Port Vila and the islands offer guests the use of wireless Internet access or provide the use of terminals, so that the guests can check personal email or send messages out to friends and family back home.  The use of wireless Internet through the hotel or resort is the perfect option in case you don't have an appropriate adapter for your laptop while on vacation.
Since Vanuatu is still relatively new to the world of mobile phones and high-speed Internet, there are many opportunities for telecommunication companies to come to Vanuatu and enhance services for residents and visitors of the island.  Deregulation of the ISP, or internet service provider space, allows more advances to be made in terms of technology.
International businesses will find that the growth in Vanuatu will provide many services and amenities needed for expansion. Information Technology companies, many of whom have expanded to neighboring islands in the South Pacific, find Vanuatu to be on the cusp of expansion, with great things expected in the next few years. Currently, the lack of competition in the market allows companies to increase revenue while improving services and amenities to the residents of Vanuatu.
Though many will still want to travel to the breathtaking islands of Vanuatu to escape a hectic everyday life, residents and tourists do not have to feel isolated from the rest of the world. Vanuatu is ripe with opportunities ranging in various industries, including technology and telecommunications. Its close setting to Australia offers investors and international companies a prime location to establish new branches or offices, which in turn enhance the economy of the country, as well as bring in new business and increase job opportunities for residents to improve their quality of living.
Hope you are enjoying learning about Vanuatu
If you would like to call me I am contactable on +61 417 007 792

Project Manager, Pacific Haven Resort Vanuatu
Please also view one of our related websites: www.allaboutvanuatu.com