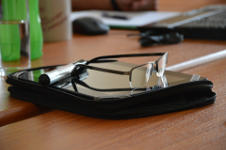 Overview of Investing in Vanuatu in 11 short steps
Expat Expert Course
A short course designed to bring you up to speed on the Vanuatu scene… especially providing background to assist with making the decision to invest in this vibrant Pacific country and its happy people.
3 Working in Vanuatu
Vanuatu, a South Pacific volcanic island, is a tropical island, with ancient culture and friendly people. Vanuatu is the ideal place to live, and the living atmosphere relaxed, with time for the afternoon siesta for all employers and employees. The economic growth is strong with different work opportunities.
Vanuatu's economy is primarily agriculture based with beef, kava, copra and coconut oil making up over 75% of total agricultural exports. Agriculture accounting makes up around 20%. After agricultures, tourism is the next largest strength in the economy' growth.
Working in Vanuatu
Vanuatu offers diverse opportunities. There are government office, shops and restaurants, fishing, and the opportunity to open your own business.
Business Hours in Vanuatu
Government Offices: Government offices typically are open from Monday to Friday from 7:30 am to 11:30 am with a two hour break for a siesta or to eat lunch and run errands. The business then reopens at 1:30 pm to 3:00 pm. Some government offices may be open on a Saturday morning.
Shops: Shops generally begin to trade at 8:30 am and continue throughout the day until about 6 pm. Shops are open on Saturdays until about 11:30 am, with the exception of Chinese stores, which are open all weekend.
Teaching is another Vanuatu work opportunity and the perfect means to obtain work. The island is an English speaking island and school is taught in English. plus of course all companies are always open to your expertise.

The Vanuatu Approach
When working in Vanuatu you must realize that the country and its people are very relaxed and because the clock says 8 am does not necessary mean the open of the business. Time is not a big priority, and patience must be practiced. Working in Vanuatu is a friendly atmosphere, and people work together. Friends and family connections are great. Don't always expect the expected. In fact, expect the unexpected. Eye contact and smiles are important.
Amazing opportunities are in store for 'out of the box' thinkers in this emerging nation after it joined the World Trade Organization in 2012
We are always looking to encourage our clients to view an investment in Vanuatu is part of the nation building framework of this emerging nation of the Republic of Vanuatu.
Our company has in house consultants who can assist you with all facets of setting up a corporate identity via investment and obtaining permanent residency as well as passport and citizenship in the Republic of Vanuatu.
I am happy to be contacted on my international phone number +61 417 007 792

Project Manager, Pacific Haven Resort Vanuatu
Please also view one of our related websites: www.allaboutvanuatu.com .